Hear Ye! Hear Ye!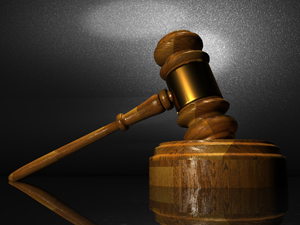 The Legal Stuff and Disclaimers
Art Twerks (also known as Art-Twerks) is a website created and compiled by Nikitas Kavouklés and is composed of satirical material with occasionally some meaningful stuff thrown in – all meant solely for the purpose of entertainment.
---
To the extent possible, Art Twerks uses invented names throughout the website and articles, except in cases where public and/or historical figures, living or deceased, are being mentioned. Any other use of real names is purely accidental and coincidental. Most importantly, the Art Twerks website is not intended for use by individuals or groups – human or otherwise – without a sense of humor.
Art Twerks does not accept outside submissions of any kind. We will not respond to any unsolicited submissions. Please note that unsolicited bulk email, email attachments, and junk email of any kind are not accepted, and will be filtered and immediately discarded upon receipt. In addition, please do not send unsolicited résumés, as they too will be immediately discarded.
We here at Art Twerks make no implied or specific promises or guarantees regarding the contents on this website, or third-party websites whose links are found herein. Art Twerks does not endorse nor recommend the use of any materials or methods described herein or on third-party websites.

Copyright to all written material and images, aside from the free stock images used on these pages, is owned by Nikitas Kavouklés and/or contributors. Any reproduction or reuse must be properly credited. For commercial usage, all original art and photographic elements used herein require the written express permission from the owner(s) of the copyrighted material who have contributed to this website. These conditions are subject to change without notice in the future.
Art-Twerks.com is the main Art Twerks website maintained by Nikitas Kavouklés, and should not be confused with other websites or blogs, printed, digital, or otherwise, using similar nomenclature.
Art Twerks reserves the right to not post comments it deems unreasonable, negative, or otherwise inappropriate for the site. Such comments will be removed.
♦