The Cave and the Sea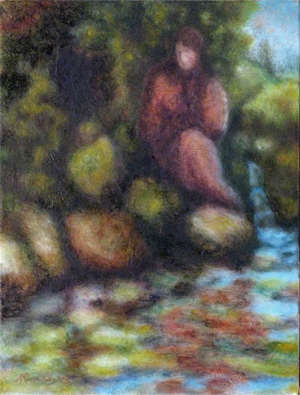 The Cave at the Shore of Wonderment
---
Mystery
I came for water and found a sea;
All round, mysterious infinity.
All of a one, the world and me;
I sipped of water and drank the sea.
Upon smooth stones I set my feet;
The stones then made themselves my seat;
I listened to the whispering cave;
Whose secret I'll forever save.
I came for wine and liberty;
And found myself a mystery.
~ N. Kavouklés
♦
---
"Opening" © Copyright 2008 Nikitas Kavouklés – All Rights Reserved
"Mystery" © Copyright 2017 Nikitas Kavouklés – All Rights Reserved